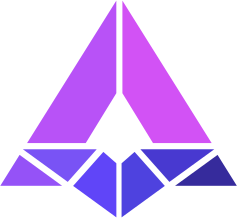 APY Finance
APY.Finance aims to democratise yield farming by providing a platform that works for average users and not just DeFi experts that have time to stay ahead of the market.
What is APY Finance and How Does it Work?
Used for yield farming, APY Finance is where crypto assets can be sent to pools to 'work' so investments can grow — one of the biggest obstacles faced is constantly switching around from one pool to the next to remain profitable. As well as being time consuming, this can also be costly in terms of gas fees.
APY Finance is a platform that provides an elegant solution by moving your staked assets around on your behalf. This allows traders to profit from the DeFi craze that might be tied up with full time jobs and do not have the time to track profitable yield farming opportunities.
Once a user deposits funds to APY.Finance, they are added to the liquidity pool, after which users are rewarded with APT tokens that represent their share of the pool. This makes swapping from the pool to the next very cheap, with the development team claiming it could save yield farmers up to 99% of gas fees - revolutionising the way yield farming is done.
The platform also employs different risk management strategies that are all rated with different risk scores that are theme optimised for risk-adjusted yields.
GENERAL INFORMATION
| | |
| --- | --- |
| Pre-ICO Opening Date: | To be announced |
| Pre-ICO Closing Date: | To be announced |
| Pre-ICO Opening Date: | To be announced |
| ICO Closing Date: | To be announced |
| Country of Origin: | US |
TOKEN DETAILS
| | |
| --- | --- |
| symbol: | APY |
| Blockchain Type: | Ethereum |
| Platform: | ERC-20 |
Team
Will Shahda - CEO & Solidity Engineer
Chan-Ho Suh - Solidity Engineer
Jonathan Viray - Full-Stack Engineer
Dina Deljanin - Front-End Engineer
Advisors
Sunil Srivatsa - DeFi Strategy Advisor and Co-Founder of Urza DAO
Pascal Tallarida - Advisor and Founder of Jarvis