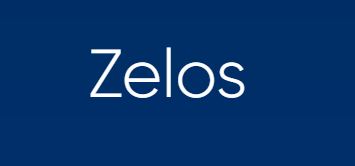 Zelos
Zelos is a mining token that aims to level the playing field by providing mining infrastructure that does not require expensive rigs and advanced hardware.
What is Zelos is How Does it Work?
Since the advent of cryptocurrency mining, there has been an arms race between miners in a bid to stay ahead of the competition. This has led to increasingly fast and increasingly expensive mining machines to enter the market, which has pushed crypto mining into fewer and fewer hands that can afford the massive costs involved — a consequence of which is increased centralisation and skyrocketing energy consumption.
Zelos aims to fix some of these problems by providing a network of mining pools that will divert mining power from huge mining companies and into the hands of the wider crypto market.
The way Zelos achieves this is by creating energy-efficient CSC containers that are mobile and able to be moved to countries with cheaper electricity costs to increase mining profitability margins. Zelos targets places with an overcapacity for power and pays to use their excess output — thereby reducing the impact of price fluctuations in power prices.
Zelos Roadmap and Goals
The project aims to deliver its app and integrated wallet by 2021, as well as committing to to launch a return program for investors by March 2021 and to continually reinvest profits into more containers to scale up the project.
GENERAL INFORMATION
| | |
| --- | --- |
| Pre-ICO Opening Date: | Sep 30th, 2020 |
| Pre-ICO Closing Date: | Oct 18th, 2020 |
| Pre-ICO Opening Date: | Oct 30th, 2020 |
| ICO Closing Date: | Dec 01st, 2020 |
| Country of Origin: | GB |
TOKEN DETAILS
| | |
| --- | --- |
| symbol: | ZEO |
| Blockchain Type: | Ethereum |
| Platform: | ERC-20 |
Team
Christoph-René Fischer - CEO
Tatjana Fischern - Technical Operation
Phillip Klodt - BackEnd/FrontEnd-Developer
Advisors
Richard Buettner - Marketing Advisor