We are aware of numerous websites which use false celebrity endorsements to send customers to unregulated brokers or call centers. Our website will only send customers to partners who have provided us with the required regulatory assurances. This is a marketing offer and our regulated partners will indicate what services they have available upon registration.
With Bitcoin price often setting new highs, Bitcoin trading bots are also gaining widespread popularity. As per its official website, Bitcoin Boom is a unique Bitcoin trading app that is home-grown and built from scratch to help all levels of traders benefit from Bitcoin trading activity. It's reportedly equipped with AI tech that aids quick and accurate trading decisions.
Bitcoin Boom claims to be a highly effective trading bot when it comes to registering regular profits from Bitcoin trading activity. This guide will delve a little deeper into this bot and learn if its claims really hold any weight.
What is Bitcoin Boom?
Bitcoin Boom is a trading bot that claims to automate Bitcoin trading activity through a unique three-dimensional algorithmic approach. The software reportedly analyses BTC prices, its price trend and also the actions of other profitable Bitcoin traders, to execute potentially profitable trades. The software allegedly boasts a 99.4% accuracy and a 0.001-second edge over the market.
Bitcoin Boom: Our Verdict
Unique Algorithm with 3D Approach
99.4% Accurate and 0.001-Second Market Edge
Availability of Demo Account
Manual and Automated Trading Options
Who Created Bitcoin Boom?
There's no concrete info available regarding Bitcoin Boom's developers, either on its official website or from third-party portals. As per its website, Bitcoin Boom's roots can be traced back to 2009, around the same time that BTC came into being.
The trading bot was apparently developed by a traders' group, and not hard-core coding enthusiasts. These traders fortunately realised Bitcoin's promise quite early and developed this tool to help new BTC traders get involved with the cryptocurrency in a hassle-free and easy way. There are several reputed brokers that are associated with the Bitcoin Boom software that can help you make the most of its potentially profitable abilities.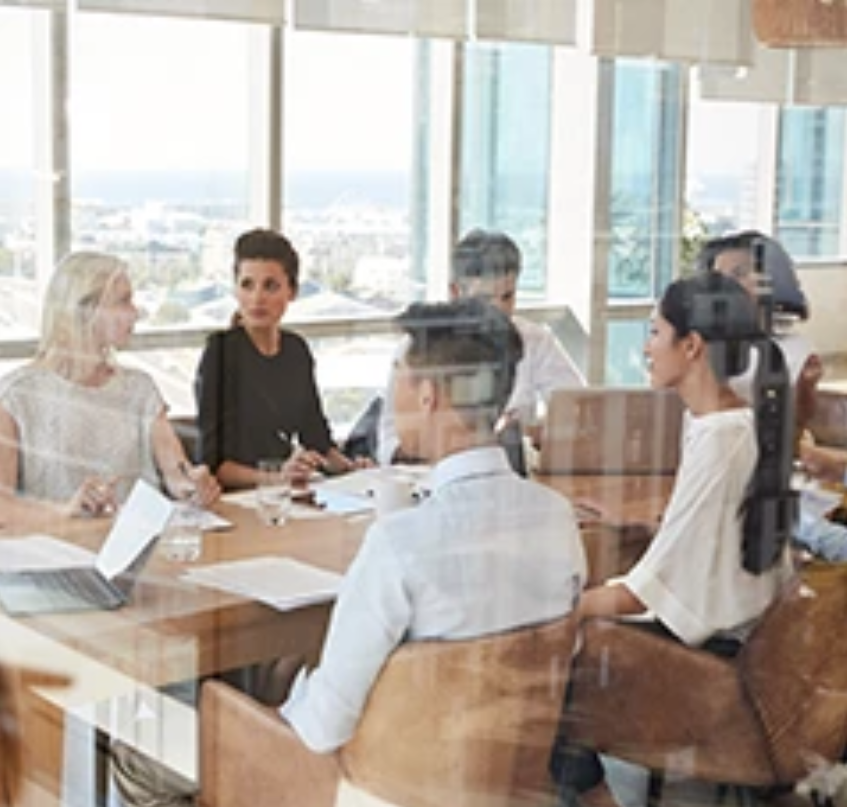 Start Trading in 3 easy steps
1. Open a Free Account
To be able to use Bitcoin Boom, you'll need to register an account first. After you enter your full name, valid email ID and phone number into the form provided on the website, you'll be redirected to a page detailing some info on the verification process. You can expect a call from their specialist within 30 minutes (Mon-Fri), which you must answer in order to complete phone call verification.
2. Make a Deposit
You'll need to make an initial deposit of minimum $250 on the broker platform selected for you in order to begin Bitcoin trading with Bitcoin Boom. This deposit can be made through different payment methods such as a bank transfer, e-wallet, crypto wallet or a credit/debit card. The deposited funds usually arrive quickly and show as available balance in your trading account on the brokerage site.
3. Start Trading
Once the deposited funds arrive, you can start using Bitcoin Boom to trade BTC. The software facilitates both manual as well as automated trading, giving you flexibility as per your requirements. However, if regular Bitcoin Boom users are to be believed, its true potential is realised in the automated trading mode, wherein it makes optimum use of its AI algorithm to spot and execute potentially profitable Bitcoin trading opportunities.
Pros & Cons of Bitcoin Boom?
Pros
Three-dimensional trading algorithm: Bitcoin Boom's trading algorithm uses a unique three-dimensional approach wherein it analyses BTC price, past price trends and also the actions of other successful Bitcoin traders.
Easy to use interface: The makers of Bitcoin Boom have apparently put in a lot of effort to create a very clean user interface (UI) that can easily be used by both beginners and seasoned crypto trading experts.
Made by the Bitcoin trading community: Unlike most of the Bitcoin trading bots available in the market which are solely created by hardcore developers, Bitcoin Boom is a result of the work put in by seasoned crypto traders.
High accuracy and superior technology: Bitcoin Boom claims to have a very impressive accuracy level of 99.4% and uses an advanced AI algorithm that gives it a 0.001-second edge over the market.
Cons
Initial deposit: You are required to deposit at least $250 initially to be able to use the Bitcoin Boom trading bot.
Key Features of Bitcoin Boom
Payouts
According to Bitcoin Boom's website, you can potentially generate an ROI of up to 60% by regularly using this product. This can be accomplished regardless of your experience and knowledge of Bitcoin trading. The website further claims that most members double, triple and even quadruple their investments. It should be noted, however, that our research suggests these levels of profit will be difficult to achieve for most users.
Verification System
Once you have provided some basic info like your name, phone number and email ID to open an account with the software, you'll need to complete a phone call verification (within 30 minutes) and self-activation on the partner broker site that you'll be redirected to. The partner broker website will most likely ask you to verify your identity using a government-issued photo ID and a separate proof of address too. Please note, all these procedures are in line with KYC (Know Your Customer) norms mandated by global AML (Anti-Money Laundering) and CFT (Countering the Financing of Terrorism) laws.
Withdrawal Process
We could infer from some third-party sources that Bitcoin Boom doesn't place any restrictions on withdrawals from the platform. You can withdraw once every 24 hours with a payment method of your choice, including credit card, bank transfer, PayPal and a few popular e-wallets like Skrill and others. Some reviewers also spoke of Bitcoin Boom having amongst the shortest time frames for withdrawals in the marketplace.
Costs and Fees
The Bitcoin Boom website clearly states that they don't charge any licence fees for the use of the software. Nor do they levy any charges on deposits and withdrawals. However, Bitcoin traders must pay a 2% commission on the profits generated from the platform's usage, which is shared with the underlying brokerage portal.
User Testimonials
We found a good number of positive testimonials for the Bitcoin Boom trading bot on the internet. In fact, TrustPilot, one of the most well-known consumer feedback websites, has an average 4.5-star customer rating for the product, out of a total possible score of 5. The platform has 60 customer reviews for Bitcoin Boom, out of which 60% have an 'Excellent' rating, and 40% 'Great'.
Customer Service
One of the reasons why Bitcoin Boom has been garnering positive reviews is its seemingly efficient customer service. Users have been describing its customer care team as reliable, understanding and quick. While the Bitcoin Boom site has a 'Contact Form' that can be used to seek help regarding the product, one can also reach out to the customer service team of the underlying broker for any type of assistance.
Affiliated Brokers
As per info available on the Bitcoin Boom website, it works in close association with a wide range of reputed brokerage portals that are regulated in the UK, US, South Africa and Australia. All of them follow stringent KYC measures to create a safe trading environment for Bitcoin traders. The broker you're referred to will depend upon your geographic location.
Alternative Crypto Robots
Is Bitcoin Boom Legitimate?
We conducted some research on Google and found a large number of positive reviews and testimonials for Bitcoin Boom. While there were a few critics as well, the users that praised its effectiveness far outnumbered them. The many positive Trustpilot reviews would appear to give an indication that Bitcoin Boom may indeed be a legitimate product.
5 Reasons to Use Bitcoin Boom for Trading
Three-dimensional approach
As highlighted earlier, Bitcoin Boom reportedly adopts a 3D analytical approach covering current BTC price, past price trends and the actions of successful Bitcoin traders. This level of analysis can be very difficult to do manually.
No charges
Bitcoin Boom's makers make it clear on their website that they won't charge any licence fees for the use of the software. Hence you get plenty of analytical insights and automated trading features, all for free!
Emotionless Bitcoin trading
The use of a trading bot like Bitcoin Boom can take emotions out of trading decisions, which can sometimes be very difficult to make during volatile market conditions.
Quicker trades
The software supposedly uses an advanced level AI algorithm that ensures super quick trading decisions. It allegedly keeps you 0.001-second ahead of the market.
Accurate trading decisions
Bitcoin Boom claims to offer 99.4% accuracy, which is fairly high and very difficult to accomplish in manual trades.
What's the Best Way to Use Bitcoin Boom?
A trading bot like Bitcoin Boom can prove to be instrumental in helping new Bitcoin traders learn the ropes of the industry and in improving their overall trading skills. They can sit back and observe the trades executed in the automated mode and also test their own strategies in the Demo version.
It's apparently a highly intuitive software that's very easy to use and can do away with the difficulty of using complicated exchange platforms and CFD trading portals. Existing Bitcoin traders can also use it as an add-on tool to potentially boost their trades.
Has Bitcoin Boom Ever Appeared On TV?
Dragons Den
A highly popular reality TV show, Dragons Den features entrepreneurs who pitch their inventions and prototypes to savvy investors in the hopes of raising capital for further developing and promoting their products. Despite conducting thorough research, we found no episode that featured Bitcoin Boom or any of its creators.
Shark Tank
Dragons Den's equivalent in the US, Shark Tank enjoys large viewership both in the US and beyond. We had heard rumours of Bitcoin Boom making an appearance on it, but couldn't find any evidence to prove their validity.
Has Bitcoin Boom Ever Been Endorsed by a Celebrity?
Tyler and Cameron Winklevoss
Former Olympic rowers and entrepreneur twins who are also a part of Facebook's history, the Winklevoss brothers have made a big name for themselves in the crypto industry too. They're the founders of the Gemini crypto exchange. We researched whether either of them had anything to do with Bitcoin Boom but found no connection at all.
Ye
Formerly known as Kanye West, the popular rapper and singer Ye has talked about his love for Bitcoin in the past and believes that BTC will bring about the true liberation of America. Contrary to what rumours suggested, we found no link between him and Bitcoin Boom.
Elon Musk
A well-known entrepreneur, crypto investor and founder of Tesla, Elon Musk has been in the news multiple times in 2021 and 2022 because of his love-hate relationship with Bitcoin. However, we didn't find any proof of him endorsing or investing in Bitcoin Boom.
Michael Saylor
A widely-recognised name in the crypto industry and the CEO of MicroStartegy, Michael Saylor made himself famous when he turned a significant percentage of Microstrategy's holdings into BTC. Although he's closely associated with the crypto industry, we found no proof of his involvement in Bitcoin Boom whatsoever.
5 Ways you can Maximise Success with Bitcoin Boom
Although there are no guarantees, you can implement certain useful strategies to potentially enhance your chances of profiting through Bitcoin Boom.
Start Small
We cannot stress enough the importance of starting small when you begin using any such bot for trading purposes. Ideally, you should get properly acquainted with Bitcoin Boom's workings through its demo version first, and only then trade with any real funds. You may gradually scale up your investments as you get comfortable with the system. Please make sure that you implement appropriate risk management settings like 'Take Profits' and 'Stop Losses' to secure your profits and limit your losses respectively.
Save Some Profits
According to Bitcoin Boom's website, users are advised to reinvest at least 70% of their profits to maximise the software's potential. However, we suggest that you use your best judgement and always withdraw a portion of your profits to secure your future interests. Having said that, it can also be useful to leave some balance behind in the trading account, so that you don't miss out on any profitable opportunities as and when they arise.
Follow the Advice of Experts
Even though Bitcoin Boom does most of the heavy lifting when it comes to strategic analysis and timely execution of trades, you may have to intervene from time to time, depending upon your preferences and needs. It is advisable that you follow well-known Bitcoin trading experts who offer useful tips on various online forums and social media portals. Quickly acting upon such advice might help you score significant gains.
Keep a Record for Tax Purposes
Please don't forget that capital gains made from Bitcoin trading are subject to taxes in most countries across the globe. While it's your country of residence and trading volumes that will determine your exact tax liability, it's important that you maintain detailed records of all BTC transactions. It's always good practice to do so in order to stay tax compliant.
Only Invest what you can Afford to Lose
By far the most crucial rule when it comes to cryptocurrency trading, especially considering the volatility of the cryptocurrency market, is that you must only invest funds that you can afford to lose. This is also the reason why we stressed the significance of starting small in the beginning and consistently safeguarding your profits as you go along.
Our Conclusion: Bitcoin Boom
Bitcoin Boom distinguishes itself from the competition with its originality, three-dimensional approach, simplicity and advanced AI-powered analytics. We also found a large number of positive reviews for it on the internet.
When used correctly, software has the potential to speed up and improve your trading activity, which is why crypto trading bots such as QProfit, Bitcoin Madrid and PrimeBit Profit are always finding more users.
Frequently Asked Questions
According to its website, Bitcoin Boom is secured with SSL technology. All the underlying brokers are thoroughly verified and are regulated by leading authorities. Its platforms feature RSA encryption and it is EU GDPR (General Data Protection Regulation) compliant.

Bitcoin Boom's website claims that their subscribers put in around 20 minutes daily to obtain good results from the trading bot.

Bitcoin Boom is merely a trading software that can help you execute potentially profitable Bitcoin trades. However, the actual BTC trades are executed on a broker website, where the software operates.

Bitcoin Boom selects an appropriate Bitcoin broker for you, depending on your geographic location.
Disclaimer: All testimonial photos are stock imagery and do not represent the people behind the feedback.