A hardware wallet is the most secure place to store your crypto, making it a popular choice for those with larger amounts of crypto or long-term holders. If you're looking to buy your first hardware wallet and not sure how to choose, this article will help you find the device that's right for you.
Our Top Picks for the Best Hardware Wallet
The Top 5 Hardware Wallets Reviewed
Let's take a closer look at some of the best hardware wallets on the market.
1. CoolWallet - Best Overall
CoolWallet takes our top spot for hardware wallets thanks to its broad functionality. As well as keeping your crypto safe, the wallet provides trading features and the ability to connect to DeFi and dApps through WalletConnect.
The Pro version also comes with staking capability and in-app NFT support, making it the perfect choice for the all-round crypto user. Simply download the CoolBitX app and pair it with your wallet via encrypted Bluetooth to monitor and trade your crypto wherever you are.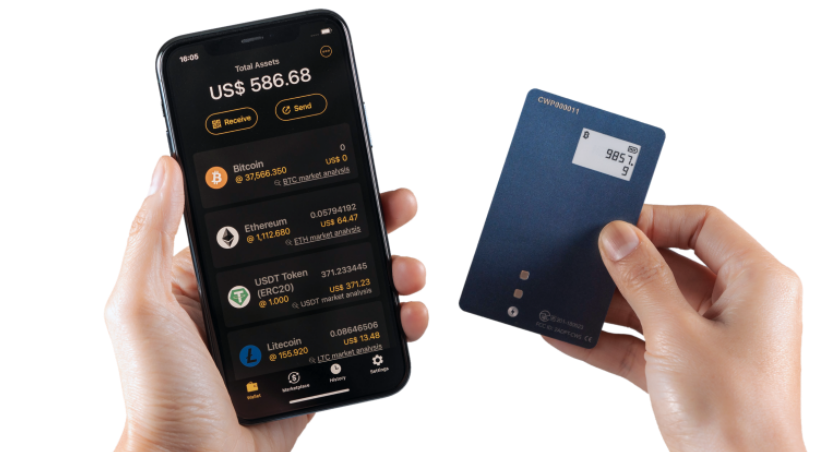 Pros
150+ officially supported tokens plus customised tokens

Lightweight and portable

Encrypted Bluetooth connection with mobile app

Trading and DeFi features

Staking and NFT support

2+1 factor authentication

EAL 5+ certified secure element

1-year warranty
Cons
No phone support

No USB connection
2. Trezor - Best for Security
Trezor provides some of the safest offline storage for managing and trading your crypto. It comes with an ultrasound hardware seal, firmware verification, and PIN authentication for any operations involving keys. The technology is also audited by security researchers and has a reliable backup and recovery process.
The intuitive interface is designed to be beginner friendly and expert users can make use of advanced features compatible with many applications. There is also expert customer support to turn to for help.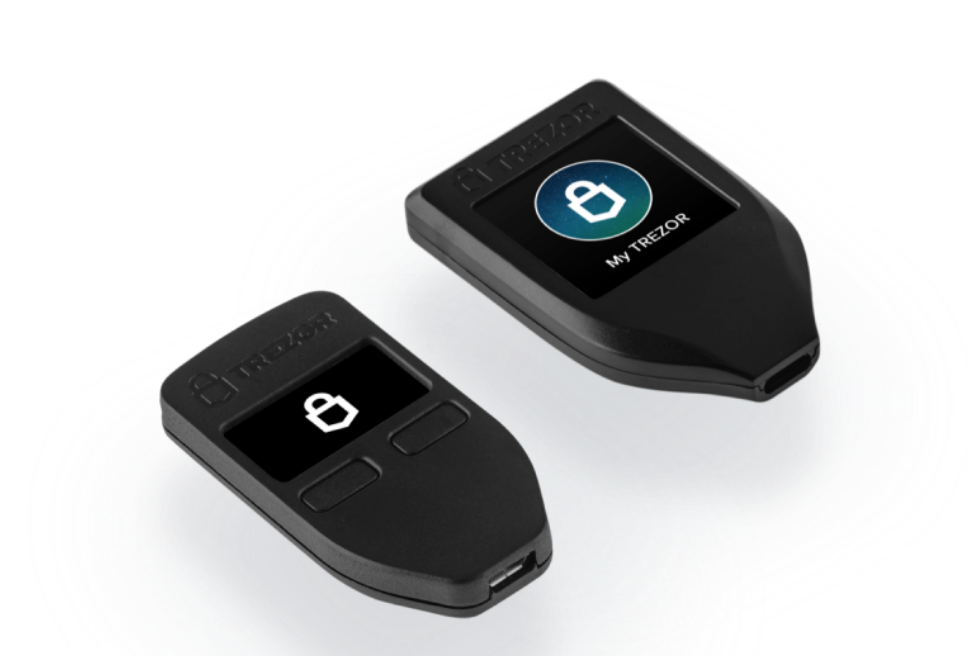 Pros
Compatible with 1,000+ coins and tokens

Easy-to-use interface

Manage coins, keys, and passwords in one place

Access advanced features and applications

Transparent security

Audited

Reliable backup and recovery

Expert customer support
Cons
Can be quite expensive

No mobile app
3. Ledger - Best for Range of Tokens
If you have some obscure tokens to keep safe, Ledger is an ideal solution. You can buy, store, and exchange over 5,500 digital assets with the Ledger Live platform, as well as stake assets and install up to 100 apps.
The easy-to-navigate wallet can also store and manage NFTs, while its certified secure chip will protect it from hackers. Ledger provides comprehensive educational resources and a choice of devices starting at very reasonable prices, meaning there should be something to suit crypto users of any budget or level of experience.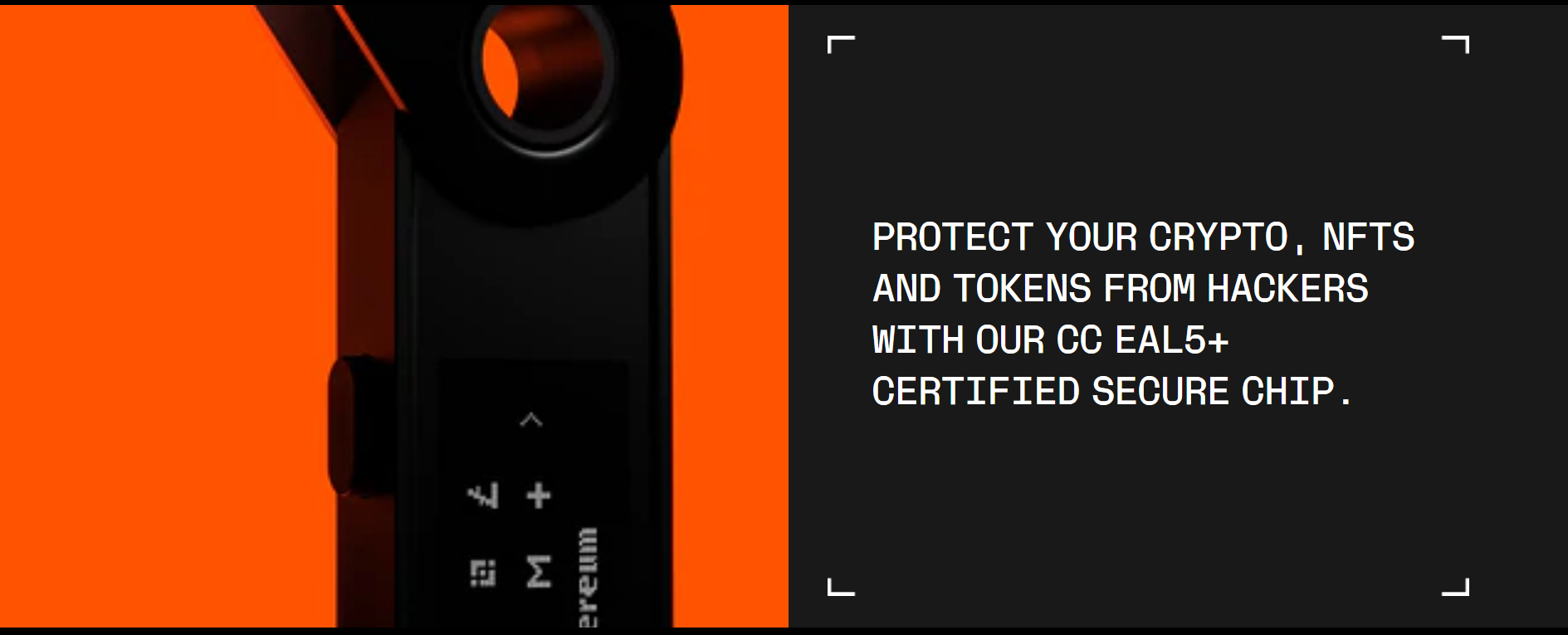 Pros
Support for 5,500+ digital assets

Support for NFTs

Install up to 100 apps

Buy, exchange, and stake with the Ledger Live platform

Easy-to-use large screen

Cheaper than many competitors

Certified secure chip

Bluetooth enabled (Nano X)

Academy, podcast, and beginners' guides
Cons
No phone support

Battery not replaceable
4. KeepKey - Best for Small Budgets
KeepKey is one of the cheapest hardware wallets on the market for storing the world's leading cryptocurrencies. But the low price doesn't mean a lack of security—you can generate and manage your private keys offline, and make use of PIN and additional passphrase protection.
The backup and recovery process is straightforward, as is exchanging cryptocurrencies directly from your wallet. The KeepKey-secured ShapeShift platform provides access to all the tools you need through a clear interface.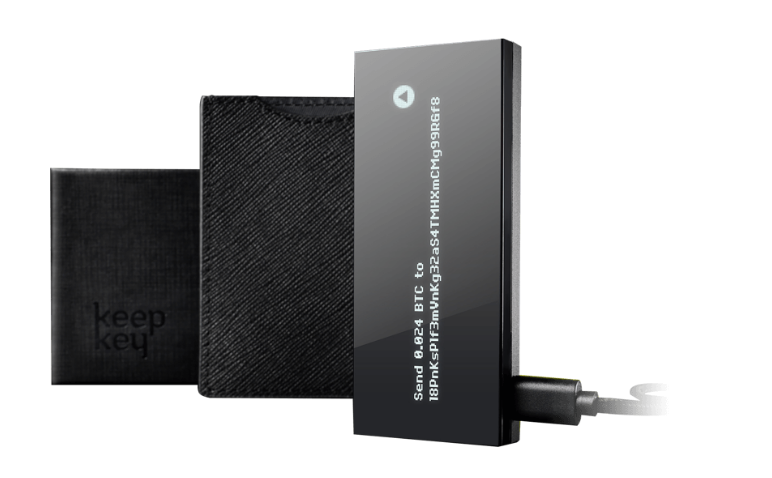 Pros
Support for 40+ of the most popular cryptocurrencies

Web-based interface for exchanging assets

Large, clear display

Limitless wallet addresses

Customisable transaction speeds

PIN and additional passphrase protection

Straightforward backup and recovery

Affordable
Cons
Supports fewer cryptocurrencies than many competitors

Limited capacity for apps
5. BitBox - Best for Ease of Use
Many reviewers have praised the design and usability of BitBox, as well its suitability for beginners. It only takes a matter of minutes to set up the wallet, while its intuitive interface and in-app guide make it easy to navigate and keep your assets safe.
Private keys are stored offline for safety, and the backup and recovery process is simple. You can buy and manage your coins securely through the BitBox app, while a secure chip will protect your device from physical tampering.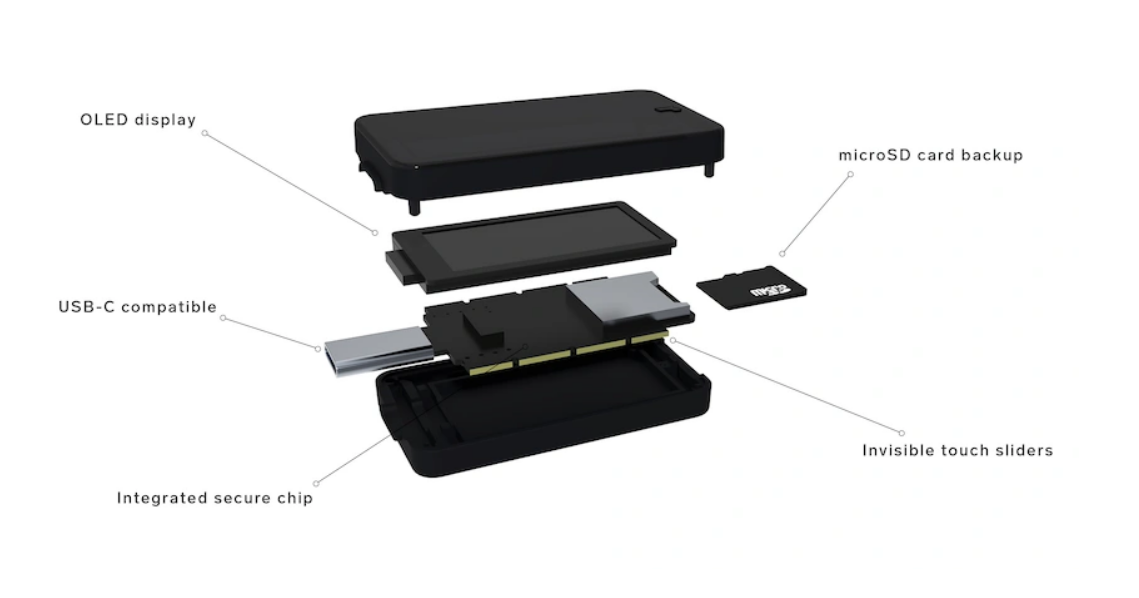 Pros
Support for 1,500+ coins

Fast set-up

Intuitive interface

Secure chip

App for buying and managing crypto

Open-source

Secure multisig

Easy back-up and recovery
Cons
Mobile app only available for Android devices

The screen is a bit small
What is a Hardware Wallet?
A hardware wallet is a physical device that stores cryptocurrencies and the private keys needed to transact them. They often come in the form of a USB device.
They differ from software wallets, which are computer programs installed on your computer or smartphone. Software wallets can be more convenient, but as hardware wallets store your crypto offline, they tend to be more secure.
How to use a Hardware Wallet
You can get started with your first hardware wallet by following our simple three-step guide.
1. Choose a hardware wallet
Start by finding a hardware wallet you like. Price, features, and coins supported are just some of the factors to consider when choosing. As you want to keep your assets safe, it's wise to pick a secure and reputable device, such as our top choice below.
2. Set up your hardware wallet
Once your hardware wallet arrives, you will need to set it up. This is usually a quick and straightforward process, and you should be able to find instructions on the website or the device itself. You can also download the associated app, if applicable.
3. Keep your crypto safe
With your hardware wallet set up, you're ready to securely store your crypto on it. If you have crypto stored elsewhere, you can send it to your hardware wallet address. Many hardware wallets will also let you purchase crypto through their associated app.
How To Choose a Hardware Wallet
Here is more information on some of the most important factors to consider when choosing a hardware wallet.
Price - Depending on your budget, you may want to select a more affordable wallet, or instead prefer to pay a bit extra to get all the features you desire.

Security - As the point of hardware wallets is to keep crypto secure, this is a key factor. You may want to check which vulnerabilities you will be protected from, whether the device has a secure chip, and whether you can set up 2FA.

Extra features - If you want to do more than store crypto, you will need some extra features. These might include support for NFTs, the ability to install apps, or trading functionality.

User experience - You should find your hardware wallet convenient and easy to use. Things to consider could include the size of the screen and how intuitive the device is to navigate.

Coins supported - It's important to make sure that your chosen wallet will support all the cryptocurrencies you want to store before transferring them to it.

Customer support - Customer support will come in handy if you need any assistance setting up or using your hardware wallet. Check what kind of support you can expect, such as educational articles, email, or phone support.
Final Thoughts
If you want that extra bit of security when it comes to keeping your crypto safe, a hardware wallet could be just what you need. The variety of devices on the market means there is an option for every preference and budget. This page should help you find the hardware device that's perfect for you.