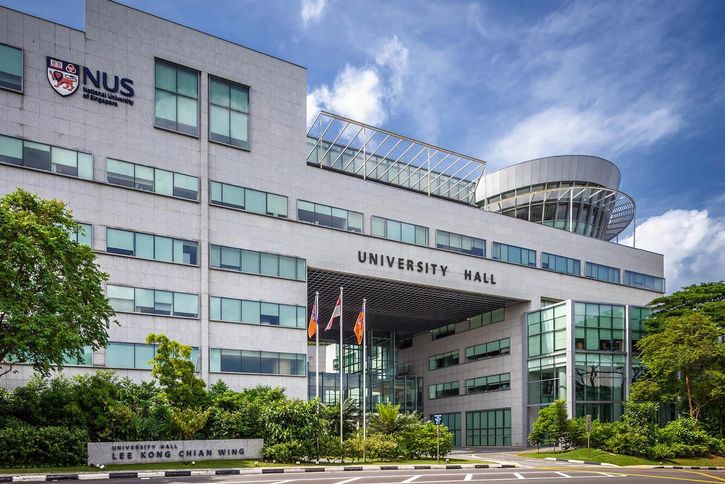 National University of Singapore Launches Academic Blockchain Research Center
The National University of Singapore (NUS) has announced the launch of the Cryptocurrency Strategy, Techniques and Algorithms (CRYSTAL) Center, an academic research lab and think tank that intends to solve the most-pressing issues in the blockchain and cryptocurrency industry and become one of the world's foremost research centers focusing on blockchain technology.
Led by a team of NUS professors specialized in computer science and information systems, the CRYSTAL Center will conduct research on topics that include scalable consensus protocols, verification and testing techniques, privacy-preserving computation, safe programming language design, applications, fundamentals of trading and analysis of cryptocurrency economics and highly available peer-to-peer (P2P) network designs.
The research center will also engage with the blockchain and cryptocurrency industry to draw up new research problems and propose solutions. It plans to host a series of structured events to facilitate interaction with the wider community. An annual workshop around three tracks including the technical research, business and entrepreneurship tracks is under works.
Commenting on the launch of the lab, Prof. Prateek Saxena, an assistant professor in the computer science department of NUS who now co-directs the CRYSTAL Center, said:
"We hope to make debates in the community more scientifically-grounded. The goal is to improve interaction between those armed with intuition and those with scientific rigor. We hope to draw attention to (unforeseen) scientific challenges, both near-term and long-term."
Prior to the CRYSTAL Center, the lab's founding members were involved in several successful blockchain projects including high throughput blockchain platform Zilliqa, decentralized liquidity network Kyber Network, enterprise blockchain company Anquan Capital, and the scalability solution for smart contracts called TrueBit. 
The original research for Zilliqa, for instance, was conducted in the lab of Dr. Saxena and detailed in a research paper published in 2015. Dr. Saxena also co-founded Anquan Capital.
Zilliqa, which aims to solve the issue of scalability and poor security in current blockchain platforms, has since grown into one of the leading platforms to host decentralized smart contract applications. Meanwhile, Anquan Capital has been working with the Monetary Authority of Singapore (MAS), the city-state's central bank and financial regulator, on Project Ubin which seeks to adopt blockchain technology in numerous areas of the financial industry.
Now Zilliqa, Kyber Network, but also NEO Global Capital, Quantstamp, Tateru, Chainfund, and the X-Order Institute are sponsors of the CRYSTAL Center. The lab has formed strategic partnerships with Dekrypt Capital, Blockchain at NTU, and Blockchain at Berkeley.
"The research vision for Zilliqa's sharding and our new secure programming language, Scilla, were born in collaboration with the team behind this center," said Dr. Xinshu Dong, CEO of Zilliqa. "It's incredible that we are now in a position for Zilliqa to contribute and collaborate with what will become the leading blockchain research centers in the world."
The launch of the CRYSTAL Center is the latest blockchain initiative by the NUS, which has already been offering blockchain courses.
Singapore has been one of the most active countries in blockchain experimentation with MAS at the forefront of the effort. The city-state has been working towards becoming the world's first "Smart Nation" and a leading fintech hub. As of November 2017, Singapore was home to more than 400 fintech enterprises.

About Diana Ngo
Diana Ngo is a freelance fintech, blockchain news writer based in Cape Town, South Africa. She has worked for French- and English-language online publications, covering fintech, blockchain technology and digital currencies. Diana joined CoinJournal in June 2015.
Read More