We are aware of numerous websites which use false celebrity endorsements to send customers to unregulated brokers or call centers. Our website will only send customers to partners who have provided us with the required regulatory assurances. This is a marketing offer and our regulated partners will indicate what services they have available upon registration.
Cryptocurrency trading has proven to be a lucrative option for many people around the world. With proper planning, prediction and timing, traders can make large profits. However, not all are the same and to make profitable trades is not a cup of tea for everyone. This is where Crypto Trader, a cryptocurrency-oriented trading robot claims to come in handy.
Crypto Trader states that it can achieve high profitability for its users through the use of advanced algorithms which are able to determine the best decisions needed. If you are interested in finding a legitimate trading robot to assist you, read on as we determine the viability of this trading robot.
What is Crypto Trader?
Crypto Trader is an automated trading app developed that says it helps people generate profits by buying and selling digital coins in rapid succession, leveraging an algorithm that scans the market conditions, latest trends, and other different factors.
Crypto Trader website says that these signals are then interpreted to decide what is the best moment to make any crypto trade that will result in a mathematical possibility of profit.
Crypto Trader: Our Verdict
No Charges or Commissions.
No Trading Experience Necessary for Users.
Completely Automated Trades.
Who Created Crypto Trader?
The Crypto Trader website fails to mention the development team or any creator behind it. With this information missing, it is hard to determine how skilled the developers are and how their expertise is reflected in the trading robot.
Unlike other trading robots that we have covered before, there is no mention of any partner brokers. This makes it hard to substantiate how Crypto Trader is actually performing the trades and in which markets.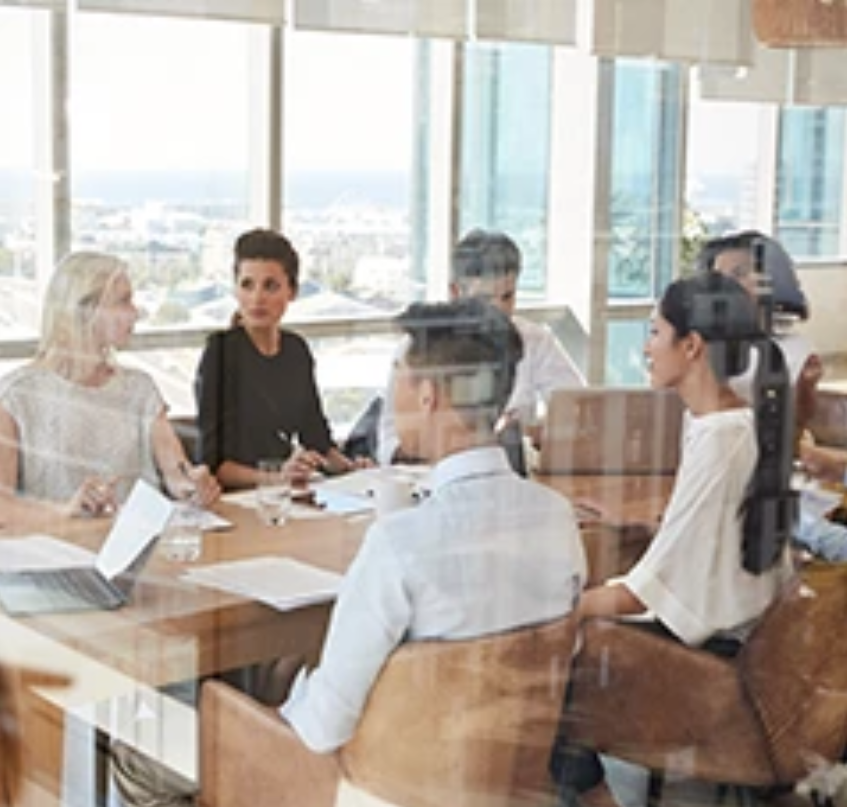 Start Trading in 3 easy steps
1. Open a Free Account
Crypto Trader states that opening accounts with its trading robot is free and simple. The website asks for only basic information. The full name, email address, and contact number are all that is required to open up a free account.
2. Make a Deposit
The website clearly states that users can start with whatever amount of money they wish, indicating there is no minimum limit that can be deposited, but online reviews show that there is a $250 requirement.
3. Start Trading
Crypto Trader claims itself to be an automated trading robot and shows on its website it does just that. When deposits are made by the users, all they have to do according to the trading robot is to tell it to start. The robot developers claim that it will make an analysis of the market and trends to make the best trading decisions while the user can simply sit back and relax.
Pros and Cons of Crypto Trader?
Pros
Convenient to use: Claiming to be fully automated, Crypto Trader users are free from worrying about how and when to invest in cryptocurrencies.
Minimised Risks: The advanced analysis and algorithm stated to be used are designed to reduce risk exposure as much as possible.
Non-Stop Trading: As a trading robot, Crypto Trader doesn't require any rest and can work without taking a break, even when you are asleep at night.
For All Kinds of Traders: Whether you are a seasoned trader looking to expand your horizons or a newcomer who wants to make money on the side, Crypto Trader says it is for everyone.
Easy Withdrawals: Crypto Trader claims that users can stop trading and withdraw their investments and profits at any time.
Cons
Anonymous Developers: With a trading robot that claims to have industry experts behind it, there are no details of the experts, apart from that the trio is from Beverly Hills.
No Option to Select Cryptocurrency: Since the robot is fully automated, it says that users have no control over the selection of cryptocurrencies to invest in.
Loss Chances: Even with its advanced algorithms and data analysis, Crypto Trader clearly states on its website that profits are not a guarantee and losses can occur.
Key Features of Crypto Trader
There are several crypto trading robots available today that claim they lead the pack, each with a different aspect. Crypto Trader claims not one, but multiple:
Payouts
Crypto Trader does not mention any limits concerning payouts. According to the website, users have the option to stop trading at any time they want. Another review reveals that payouts can be requested at any time though.
Verification System
Crypto Trader website shows that it is very easy to verify and start using the trading robot. All it requires from users is to give them their full name, email address and phone number. There is no mention of any KYC procedure.
Withdrawal Process
Crypto Trader says that users are free to withdraw their funds whenever they wish after they order the robot to stop trading. There is no detail given on the process as such, nor on the transfer methods, the site saying only that users "can safely withdraw [your] investment, however you wish". Users do have the option for a complete or a partial withdrawal.
Costs and Fees
Crypto Trader claims that its services are completely free of any charges. This includes deposit and withdrawals and any registration charges. Unlike other trading robots, there is no mention of affiliate brokers and it is difficult to establish if they will be charging any trading fee.
User Testimonials
Crypto Trader's website has no user testimonials on it directly, but a quick search revealed that there is a Trustpilot page. The majority of the users have left positive reviews, with 67% of the public giving an all-star rating and an overall score of 4.4 out of 5.
Customer Services
Crypto Trader has a dedicated contact page for its users in case they want to get in touch to resolve any issues. The page contains just a web form where users can simply state their issues and wait till the developers get back to them. More detailed information is available on their Trustpilot page, containing an email address, contact number and a UK address.
Affiliated Brokers
Trading robots like Crypto Trader usually do not make trades directly for their users but employ a network of brokers and traders that do the actual buying and selling on their behalf. While Crypto Trader does mention that it has a network of affiliated partners, there is no mention of affiliated brokers.
Alternative Crypto Robots
Is Crypto Trader Legitimate?
One of the best ways to look at the legitimacy of any service is to look at how satisfied the users are. In the case of Crypto Trader, 67% of people have left excellent level reviews on their Trustpilot page, indicating that the robot is more or less doing what it claims to. While there are a few negative reviews, the majority of positive ones reflect that Crypto Trader is a legitimate service.
5 Reasons to Use Crypto Trader for Trading
Crypto Trader says that registering for a robot trading account is free and there are no charges on transactions.
Unlike other trading robots that set a minimum deposit requirement, Crypto Trader claims users can start with however much money they wish to.
The robot is stated to fully automate all trades, even down to the selection of cryptocurrency. The users don't need to do anything but permit to start trading.
Though Crypto Trader says it is doing all of the trading and no human intervention is required, it does say that users can control when to stop trading.
As a robot, Crypto Trader says that it will keep trading regardless of the time of the day, providing more chances of profitability in comparison to manual trading.
What's the Best Way to Use Crypto Trader?
Crypto Trader claims to provide more than average profits with its automated trading and this can seem tempting to put in large sums of cash to make money. This will only increase your risks and the best way to avoid losses is to first understand the robot and the crypto investments it makes. Start with a small amount and learn the ropes. Once comfortable, you can always deposit more money.
Crypto Trader also seems to be a good option for people who are willing to take the risks with derivative contracts such as CFDs and even use leverages but find all of it too complex to understand. With Crypto Trader's claim of automation, all investors need to do is to deposit money and give permission to the robot to trade.
Has Crypto Trader Ever Appeared on TV?
Many websites seem to provide images and information of trading robots making it big and being featured on TV. We searched the most obvious places for any mention of Crypto Trader.
Shark Tank
There are rumours of Crypto Trader developers featuring on the Shark Tank TV series where entrepreneurs pitch their ideas for funding from the hosts. Our research shows that these are rumours at best as there is no mention of Crypto Trader in any of its episodes.
BBC
With higher than normal profits, the internet is full of Crypto Trader's success being discussed on major news channels like BBC. Although we have found several references to crypto trading in general, there has been no mention of the Crypto Trader robot.
Has Crypto Trader Ever Been Endorsed by a Celebrity?
Celebrity endorsements can change the fate of services, especially in the crypto industry. We looked up a few celebrities that have had their names featured alongside cryptocurrencies to see if they have backed Crypto Trader.
Richard Branson
Sir Richard Branson is a tech-oriented professional who owns more than 400 different companies, the most famous being the Virgin Group. We extensively checked out him ever backing or mentioning Crypto Trader and were unable to find out him ever talking about the robot.
Bill Gates
Bill Gates changed the world by introducing Windows OS to the world and his company Microsoft has been at the forefront of technological achievements ever since. He has, however, refrained from talking about cryptocurrencies and similarly, we find no evidence of him backing Crypto Trader.
Elon Musk
Elon Musk is a name synonymous with cryptocurrencies, especially with his commitment to being very positive towards Dogecoin. One would expect him to endorse trading robots that promote investing in cryptocurrencies but as of the writing of this page, he has not endorsed Crypto Trader.
Mike Tyson
The boxing legend Mike Tyson is a crypto enthusiast, with him endorsing Bitcoin and other cryptocurrencies, along with issuing his own NFTs. Even with him openly endorsing the adoption of cryptos, he has never mentioned Crypto Trading.
5 Ways you can Maximise Success with Crypto Trader
Though Crypto Trader claims that its users can generate a healthy and above-average profit with its algorithm-based analysis of the market conditions and automated buying and selling, it also states on its website that there is no guarantee of profits and losses can also occur.
There is no sure-shot way of ensuring a 100% chance of profits in crypto trading. However, there are a few tricks and tips you can use to mitigate losses and maximise your chances of profitability.
Start Small
Never invest a large amount initially, especially if you are new to crypto trading. Take baby steps, investing only a small amount first. This will help you to gauge realistic expectations of the market and at the same time, you will familiarise yourself with Crypto Trader. You can always increase your investments when you're comfortable taking a bigger leap.
Save Some Profits
Reinvesting is always a good strategy, where you cycle your profits back into the game, thereby increasing your overall investment without actually putting in additional money. This is a good strategy but it is always better to pull out some and save them for a rainy day. You can always deposit your money back if you think you see an investment opportunity arising.
Follow the Advice of Experts
Though Crypto Trader claims significant profits through the use of its algorithms that presumably can make the right decisions, remember that this is all based on calculations that cannot account for expert insights. To make sure you can take advantage of this, it is best to read up on the industry experts and start following them on social media, trying to check out what they have to say.
Keep a Record of Tax Purposes
Paying taxes is a duty as a citizen of the state and so should you. To make sure that you know the exact amount you are due to, it is prudent to keep a detailed record of all investments and profits you make. This will help you in calculating the exact amount of tax you have to pay and keep you out of trouble in the long term.
Only Invest what you can Afford to Lose
Cryptocurrencies are volatile assets and no matter how good an investment is in these, there is always a chance of losses, sometimes so much that these cannot be even recovered. To avoid going bankrupt or losing too much money, it is better to invest only an amount that will not hurt you if you lose.
Our Conclusion: Crypto Trader
Crypto Trader, as far as we can tell, seems to fulfil its claims of higher than average profits as evident from user reviews. With its complex algorithmic decisions using different trading metrics, it does seem to do what it claims to.
Crypto Trader seems to be a legitimate trading robot as far as we can tell and apparently can give profits as similar to a few of other robots we have reviewed, like Q Profit, Bitcoin Digital and Profit Revolution.
Frequently Asked Questions
Yes, Crypto Trader is designed for people who want to benefit from cryptocurrency trading but don't understand the complexities.

Yes, you only need to deposit money and tell it to start trading.

No. Crypto Trader automatically selects the cryptocurrency that its algorithms say has the best chance of profits.

Crypto Trader claims that you can stop trading anytime and withdraw either a portion or your whole stack.
Disclaimer: All testimonial photos are stock imagery and do not represent the people behind the feedback.