Crypto Code Review 2020 - Is It Worth It?
To be sure, the cryptocurrency ecosystem has transitioned into a serious asset class. Investors have another opportunity to grow their wealth in the global financial markets. Thousands of cryptocurrencies exist today that enthusiasts can trade for profit.
In like manner, brilliant minds in the market have created software that can automate trading activities. Cryptocurrency trading robots such as Crypto Code automate market analysis activities, after which they give signals for profitable trading.
However, the growing popularity of the automated trading systems seems to have opened a door for swindlers to thrive. The internet is awash with reports of unscrupulous entities and individuals who created bogus robots for their selfish ends. As such, traders who might want to use these systems never fail to ask themselves if the robot they are about to acquire is legitimate. Most of the automated trading platforms online claim to generate huge returns but offer no assurances.
With such questions in mind, we prepared this informative piece in order to review Crypto Code. In this review, we analyse the suitability and viability of Crypto Code, as well as demonstrate how to sign up to the platform. Additionally, we investigate all the team's claims behind this software to check their credibility.
What Is Crypto Code?
Crypto Code is software that automates cryptocurrency trading activities. Technically, this trading robot makes use of advanced mathematical algorithms to conduct market analysis and to suggest trades to their users.
Typically, one needs to analyse the past behaviour of Bitcoin's price to make an accurate prediction. Insights from the analysis inform the trader about lucrative buy and sell opportunities. The Crypto Code algorithms take over this analysis task.
Features & Functionality
Authenticity - 94%
Performance - 89%
Ease of use - 91%
Customer service - 93%
App - 96%
Profitability - 98%
Reputation - 95%
Fast withdrawals - 99%
Security - 88%
User testimonials - 87%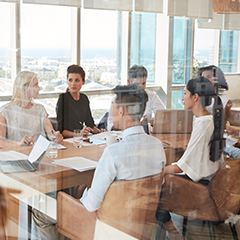 Who Created Crypto Code?
The Crypto Code website identifies William Gardner as the brain behind the software. According to his profile on the internet, Gardner is a seasoned trader who started his career in the foreign exchange market, as well as a stint in an accounting career. Reportedly, Gardner spent over two years and tens of millions of dollars creating Crypto Code. While developing the software, Gardner's focus was on the accuracy of the signals that the system gives off.
Start Trading in 3 easy steps
1
Registration
This step requires new users to provide at least two names, a valid and active phone number, and an email address. In addition, new users must agree with the terms of conditions of using the software before clicking the "Get Access Now" button.
2
Make a Deposit
Once the account is set up, the software redirects users to the most appropriate broker. On the broker's platform, users can deposit at least $250 before activating live trading mode.
3
Start Trading
Even before activating live trading using the demo mode, users can test the waters of the trading platform mode. In this mode, the platform awards users with dummy funds to test the potential of the platform and the Crypto Code software.
What People Are Saying About Crypto Code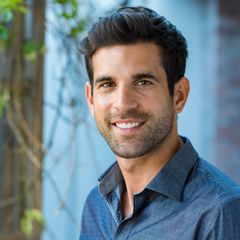 I am a Certified Financial Analyst with 14 years experience now, so I speak with confidence when it comes to investing. For this reason, I have helped many people, friends, and clients invest their finances. I have great admiration for the investment industry, although I have spent most of my career as a freelancer. Last year, I came across the Crypto Code when I was looking for suitable software to assist in the pursuit of my passion, cryptocurrency trading. I can state without a doubt that I have never had a good run like the one Crypto Code has facilitated. In ten months alone, my earnings almost match my earnings from three years before.
I am newly retired and have a lot of free time lately. So, I decided to act on a suggestion my son-in-law extended my way this month. I started to learn about cryptocurrency trading. Well, I must say that this new venture is exhilarating because things move quickly. For two weeks now, my life has been better after signing up to the Crypto Code platform. The software does all the legwork, and all I do is act on suggested signals to make trades.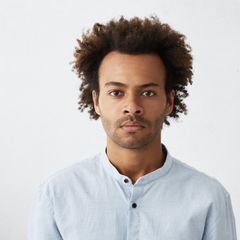 As a schoolteacher, most of my time goes into shaping the world's future heroes. Unfortunately, this implies that I have little time left to grow my finances. It was the case until a parent came to me with this story about software that automates cryptocurrency trading activities. I confess that I just learnt about cryptocurrency, but my earnings already rival the paycheck from my full-time job.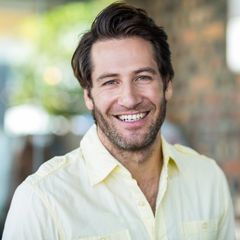 I just withdrew just under $200,000 from my trading accounting yesterday. Let me tell you how this happened. My cryptocurrency trading career started in 2013 with Bitcoin as the sole digital currency. I have tried hundreds of cryptocurrency trading robots, in this period, few of which checked out in terms of profitability claims. However, Crypto Code has been my most favourite because of its consistency in performance.
Pros & Cons
Pros
The registration process is simple and easy to follow
Software is free of charge, and there are no hidden fees and commissions
Customer service is responsive
The user interface is elaborate and easy to use
Signals are highly accurate
Reputable authorities regulate all affiliated brokers in the global financial industry.
Cons
Reputable authorities regulate all affiliated brokers in the global financial industry.
Some robots in the industry require lower deposits than Crypto Code's minimum
Key Features of Crypto Code
Earnings
On the website, it claims that users can earn $15,000 in a day after working for 20 minutes to set up the software. We feel that this amount only describes the absolute maximum potential the software can achieve. It is unlikely that such profits would be made for beginners. That said, there are opportunities for smaller profits when trading with the minimal deposit,
Verification System
Verification during account creation is telling in terms of the security of users of the software in question. For Crypto Code, verification starts from the point of registration. New users must provide active and legitimate details such as a mobile phone number and email address. Then, the team sends a verification email from which new users will carry on creating their accounts.
Withdrawal Process
Crypto Code users only need to link their accounts on the platform with the preferable payment service provider to withdraw funds. This process requires just a few clicks to complete. However, some differences appear in the time it takes for funds to be reflected in one's bank/payment provider account. Overall, one should expect the transaction to take between 24 hours and 48 hours to reflect.
Costs and Fees
One thing that Crypto Code users can be sure about is to own 100% of their earnings. The platform does not charge commissions or fees of any kind on transactions. Better yet, Crypto Code refers users to appropriate brokers without demanding a cent in referral fees.
User Testimonials
We searched numerous platforms online for information about the experience that users have with the software. From the testimonials, we noted that users agreed about the Crypto Code's potential to generate good earnings. The software has been praised for earning users a good passive income and improving trading careers.
Customer Service
Crypto Code users can reach support via two main channels. Firstly, there is an email whose handlers are ever on hand to reply to messages. Secondly, the team can be reached by phone. Immediately after verifying the account, customer service reaches new users by phone. This channel is the fastest and easiest to get assistance from support.
Affiliated Brokers
Crypto Code clarifies that it does not facilitate cryptocurrency trading. Instead, the software links new users with the most appropriate broker once the account registration is complete. Reputable authorities in the global financial markets industry regulate all of the Crypto Code's affiliated brokers. The software integrates with the associated brokers' platform, and the algorithm takes over trading activities when users activate the automated trading mode.
Is Crypto Code Legit?
We wanted to find out if Crypto Code's customer service is active because we believe all illegitimate software does not have such facilities. For Crypto Code, there is a vibrant customer service that is eager to provide support whenever requested. In the course of our investigation, we contacted support via email and mobile phone. In all cases, we communicated directly with customer service agents who answered all our questions.
Another reason to support the Crypto Code's legitimacy is the numerous positive reviews and testimonials. We found several reviews praising the potential of the robot to earn users a good return. Most reviews noted that Crypto Code is a legitimate product to trade crypto. The testimonials that we read validated our analysis of the software.
5 Reasons to Use Crypto Code for Trading
Created with beginners in mind
Crypto Code's UI is simple and requires simple clicks to set up. It makes it easy for any type of user to program the software to their personal preferences. Beginners do not need a sophisticated understanding of blockchain technology to use Crypto Code.
Presents good opportunities for profit
Our investigation revealed that Crypto Code presented excellent opportunities to earn profits. It is best to gain a good understanding of the software before expecting the larger returns stated on the platform. You should also take advantage of the customisable settings, and properly set your risk management limits.
Faster than a human is capable
Once the automated mode is activated, the software generates trading signals within seconds. Crypto Code crawls through massive market data to spot potentially profitable trade positions using powerful AI-based algorithms. The algorithms are faster than human traders in terms of gathering and analysing market data.
Comprehensive data protection policy
Serious traders are careful with their details. They only use software that protects their data and identity. It seems the team behind Crypto Code understands this aspect very well. The software uses the latest cryptographic algorithms to protect all transactions in its platform.
Seamless withdrawals
Withdrawing funds from Crypto Code is fast and easy. Once you have a connected payment provider, a bank, or any other provider like PayPal, to receive the funds your withdrawals should be reflected within 24 hours. There are no fees or commissions, so users have a claim to 100% of the returns.
What's the Best Way to Use Crypto Code?
Surviving in the cryptocurrency market requires more than just resolve and experience. The market experiences high volatility that can swing drastically in seconds. Manual trading is also at the mercy of the trader's emotions, which can often lead to mistakes. Utilising trading software like Crypto Code can help you to avoid these potential pitfalls. The software makes decisions based on nothing else but insights gleaned from the detailed analysis of market data. It is also good advice to learn all you can about cryptocurrency trading. Combining this understanding with the robot's abilities is sure to improve your chances of winning on your trades.
Has Crypto Code Ever Appeared On TV?
Bitcoin and other altcoins have captured the hopes and imagination of people, and appears often through news media and reality shows. Some reality shows that are popular for highlighting new innovations include The Profit and Shark Tank. Here, entrepreneurs get the chance to sell their ideas, so investors might want to put their millions. Our investigation encountered various claims linking the Crypto Code to some of these shows, and this section presents our findings.
The Profit
The Profit is a reality TV show hosted by Marcus Lemonis. Lemonis is a billionaire CEO of Camping World who has a keen interest in uplifting up and coming entrepreneurs. In his show, Lemonis hosts entrepreneurs with brilliant ideas, and he commits funds if the concept interests him. We believe that Crypto Code has the potential to interest a man like Lemonis, but we could find information to establish the presence of the software on The Profit.
Shark Tank
Shark Tanks is a pioneering tv show whose aim is to propel novel ideas that have the potential to revolutionise to become global selling products. Many entrepreneurs have passed through Shark Tank, and gone ahead to become millionaires. These entrepreneurs have the same vigour and drive as the founder of the Crypto Code. However, no information exists that shows that Crypto Code nor its founder has appeared on Shark Tank.
Has Crypto Code Ever Been Endorsed by a Celebrity?
During our research, we encountered claims that various celebrities are vouching for Crypto Code. Knowing that some teams encourage the spread of false claims in this line, we wanted to establish the truth in the claims about Crypto Code. We came up with the following.
John McAfee
John McAfee is a name that many crypto enthusiasts will recognise. McAfee made his fortune in the internet security business, and he has publically supported the potential for cryptocurrency. There were some claims floating around the internet that McAfee had endorsed Crypto Code, however, we could find no official endorsement of this nature.
Elon Musk
He is the poster boy of New Age Technology. Musk has interests in the motor industry through Tesla, exploration through SpaceX, and much more. The man's opinion is so influential that some of his tweets have stirred global stock markets. Despite his reputation as a man who speaks his mind, we could not find any reliable source where he had officially supported Crypto Code.
Bill Gates
When Bill Gates speaks, every business person sits down to listen. A man of such stature must have a deep admiration of a technology to speak in its favour. Gates believes that cryptocurrency is a new force that is here to stay. He is known to support the revolution that cryptocurrency, especially Bitcoin, has kicked into motion in the financial industry. However, it is not provable that Gates has ever endorsed Crypto Code.
Warren Buffet
Warren Buffet started as a staunch critic of the whole idea of digital currencies. He dismissed Bitcoin's capability to generate wealth and to support a sound financial industry. However, Buffett is slowly changing his mind as the crypto story continues to unfold. The legendary investor is also prominent in advising upcoming and continuing investors. He points investors in the right direction in terms of profitable assets. Despite this reputation, no information links Buffet to supporting Crypto Code.
5 Ways You Can Maximise Success With Crypto Code
Undoubtedly, cryptocurrency trading is an exciting business to get in to, especially in light of the numerous individuals that the market has enriched over the last decade. The introduction of trading robots such as Crypto Code makes it even more likely that users can earn from these valuable digital assets. However, users may benefit from following some best practices if they are to maximise success with the robot. Here are five ways you can maximise success with Crypto Code:
Do not go all in before you build sufficient confidence
Having read the numerous claims about the software, you may be likely to want to stake huge sums of money. For example, Crypto Code claims that users can earn up to $15,000 in daily profits. One might reason; therefore, that larger stakes could earn even more profits. In our experience, this is not the best way to approach automated trading. Starting small enables users to test the potential of the Crypto Code at different levels. Users might end up finding the optimum stake for best returns without exposing their accounts to unnecessary risks.
Save Some Profits
It is possible to start earning good returns immediately after signing up with Crypto Code. However, you should not be tempted to plough back all the earnings. Instead, save some profits and only trade with a small stake in order to gain in experience and confidence.
Seek expert input
Crypto Code has been in business for years now, and some users have expert level knowledge of it. Such users are a gem, especially for beginners who would like to maximise their success. They can offer great counsel in terms of best practices when setting the parameters. Therefore, you should seek input from experts as part of maximising the profitability potential of the software.
Understand the working of the crypto market
The cryptocurrency market is reasonably new, and innovative developments are being introduced all the time. This means that there are many moving parts concerning how the market operates. Just like a human trader, automated trading software must overcome all the challenges of this market to turn up a good income. Therefore, it is a user's responsibility to ensure that they understand the market and have taken all the relevant information into consideration when setting up the software.
Utilise the demo mode
Every new system needs some getting used to before one gains requisite confidence to use it productively. Crypto Code has a system that is catered specifically for this purpose. The demo mode provides users with the opportunity to practise and familiarise themselves with the software to maximise the chances of success.
Our Conclusion
By and large, Crypto Code is great software, purpose-built to improve the efficiency and profitability of cryptocurrency trading. In particular, the platform stands out in terms of ease of use and speed of market analysis. Crypto Code plays at the same level as auto trading systems such as Profit Formula, Bitcoin Aussie System, and Bitcoin Millionaire. Users have a chance at effortless trading, with the potential to earn an impressive passive income.
Disclaimer: All testimonial photos are stock imagery and do not represent the people behind the feedback.